Picnic Areas and BBQ's in the Local Area
Most if not all beaches, walking trails and nature reserves will have somewhere you can sit down and eat. Many of them also have either BBQ areas and/or somewhere you can prepare and cook your food. As a general rule, the more isolated and remote the location, the less chance of having these dedicated facilities in place.
Only a Short Drive Away
Public BBQ facilities are available at the following locations which are all within 30 minutes drive of Barooma Homestead:
Memorial Park Seaspray
Golden Beach
Beach Reserve (just near Woodside Surf Life Saving Club)
Botanic Gardens in Sale City
Port of Sale Reserve
Lake Guyatt Reserve
Looking for more options? Check out this great search tool for public BBQ's: https://www.meatinapark.com.au/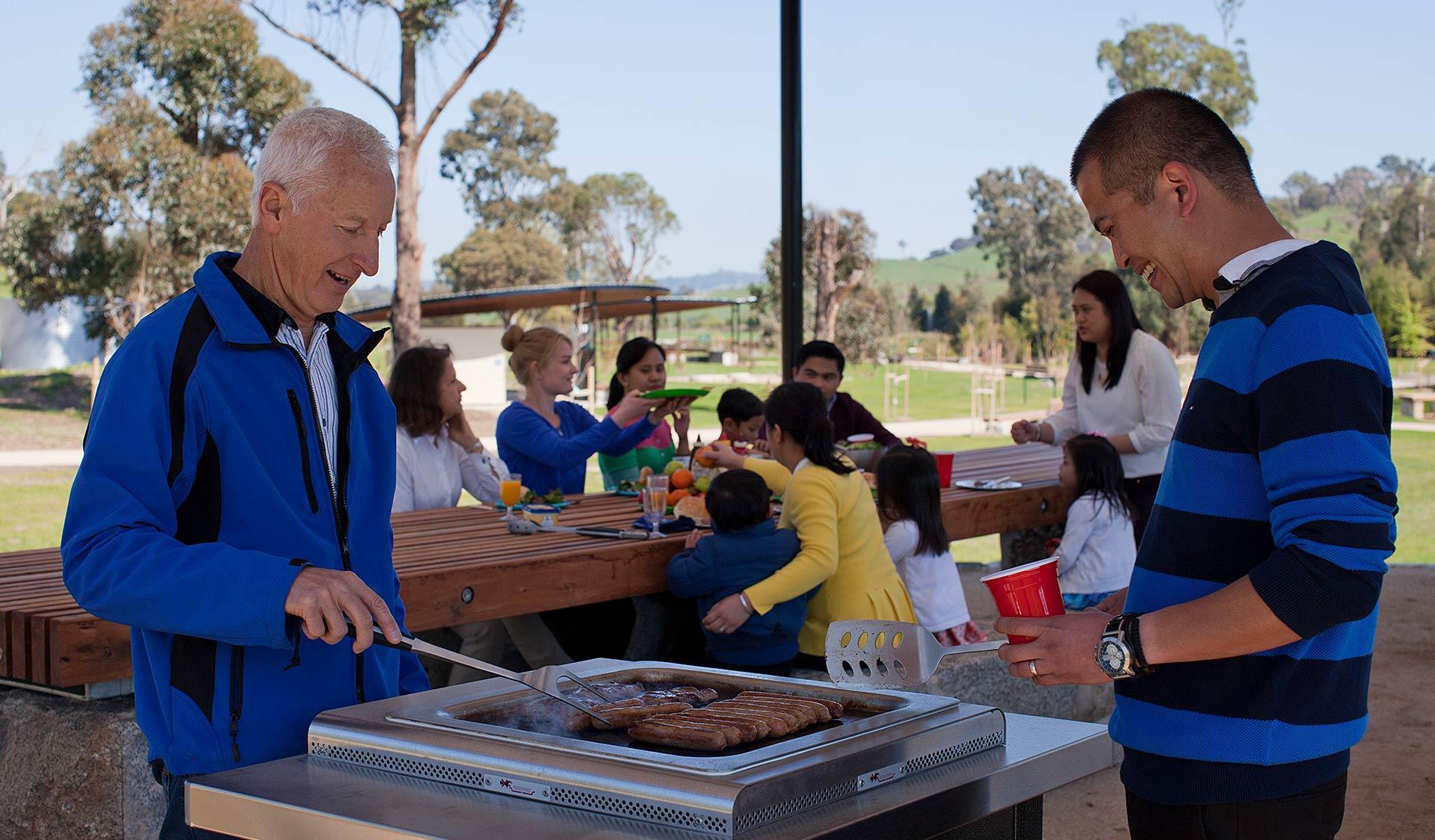 Image source: www.parks.vic.gov.au
Don't forget we have our own onsite fire pit!